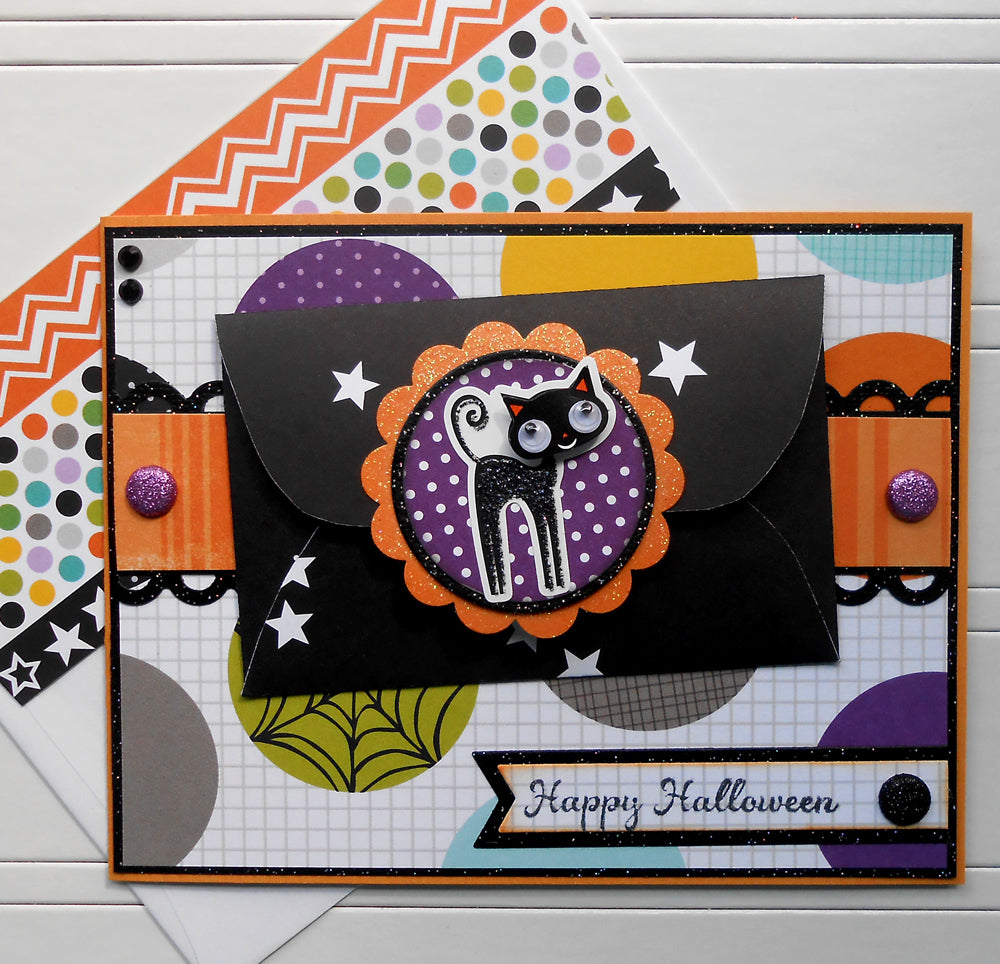 Gift cards are one of the most practical gifts to give - who doesn't LOVE guilt free money? But sometimes they just don't feel like a big deal - when presented on that little cardboard thingy :D ...so dress them up and SAVE money by getting a fun card/gift card holder all in one!

This listing is for 1 hand-made gift card / money holder. The side-fold Halloween gift card holder measures 5.5" X 4.25" and is hand-stamped with "Happy Halloween". It has plenty of blank white space inside for you to write your heartfelt message. It also has a velcro dot closure to securely insert your gift card or money inside the front mounted envelope. This gift card holder come with a white matching embellished A2 envelope. 

This gift card holder is packaged in a clear sleeve for mailing and safe keeping until ready to use.

Because you take the time to buy hand-made and I am proud of my work, I make sure to label the back of each gift card holder - showcasing it's true value.

I will be adding more of these cards in the future so please check back often and enjoy the color!!
***PLEASE NOTE THAT THE GIFT CARD SHOWN IS NOT INCLUDED AND STICKER AND PAPER PATTERN PLACEMENT MAY VARY FROM PHOTOGRAPHED PRODUCTS***